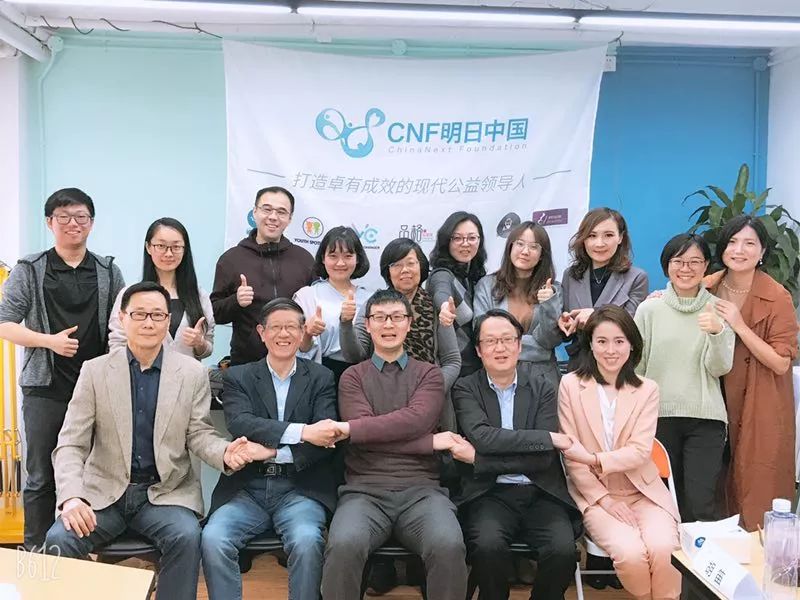 Team
CNF's Organizational Structure: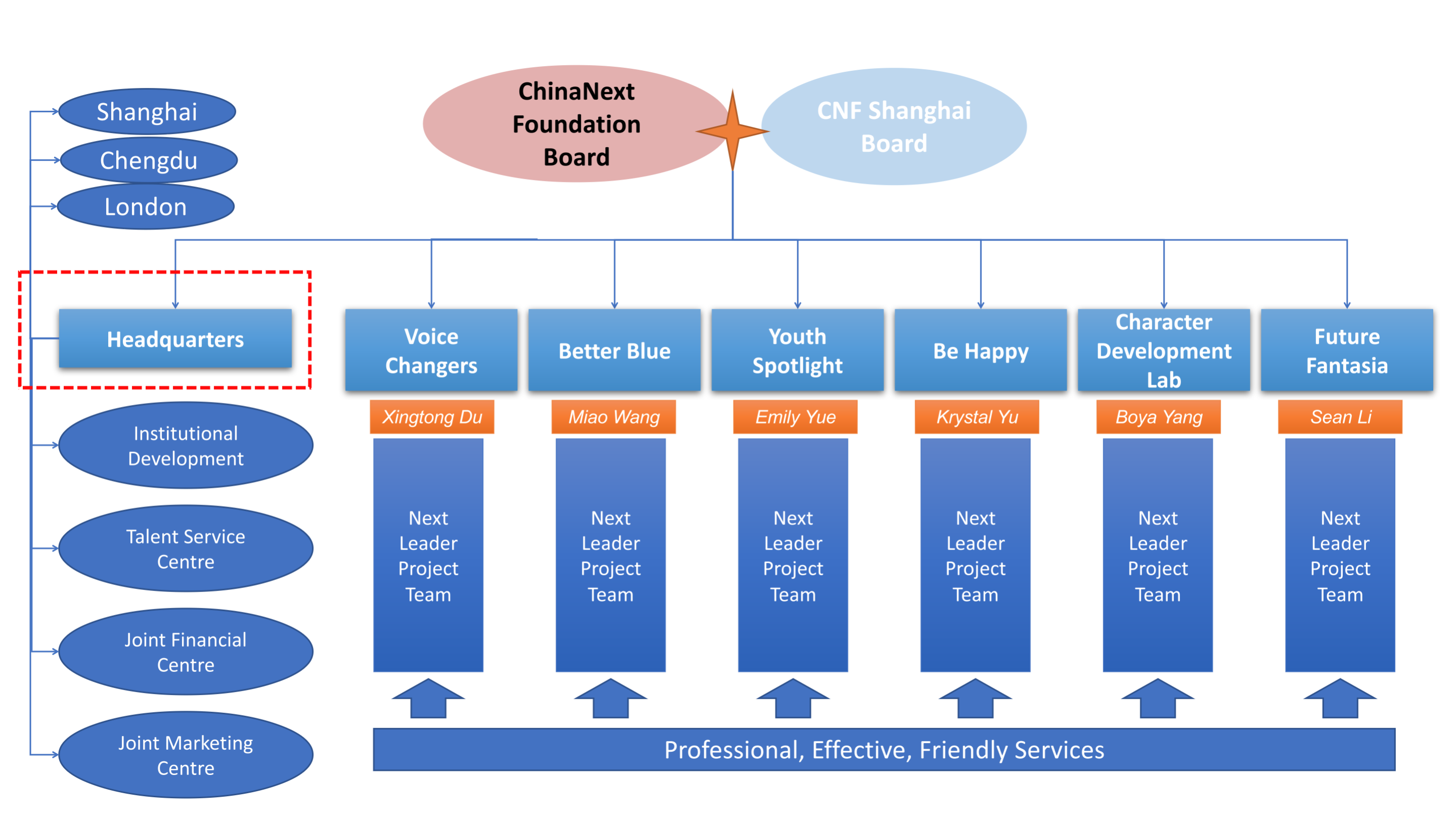 NextLeaders (internally defined as project leaders), focusing on government relationship, compliance, finance management, human resource and marketing.
Under the guidance of the Board of Directors, individuals of the core team support each other and delegate duties. Our mission is to provide Next Leaders with services which are professional, efficient, and individualised. Jointly, we prompt high quality modern NGO projects to bloom and blossom in all parts of China.
CNF's International Team:





Hima - Director of Institutional Development




Hima graduated from York University doing International Development Studies and a BA in Education of Child Development at Ryerson Unive-rsity. She has had 4-year experience in oversea education and many

years of work experience in innovation development and consulting.

She's also a member of the SEED innovation community and is good at discovering new things and communication. She's fond of the art des-ign, exhibitions, snowboarding, and motorcycles.




'I'm willing to work together with ChinaNext in the cause of public

welfare and social innovation to develop and build modern public

welfare leaders.'

Hannah - Joint Administrative Officer




Hannah graduated from Shanxi Medical University with a BA degree

in social work. She is a caring and attentive girl. She likes e-sport and

Japanese Anime and dares to try new things.




'I really appreciate modern charity leaders and are willing to serve

them. I hope to find effective charity leaders with ChinaNext.'

Wendy - Global Communications Officer (part-time)




Wendy is a graduate student doing TESOL at University College London with a BA degree from Ningbo University (English Translation). She

has many media internship experiences in Australia, China & London,

and participated in the production and editing of promotional videos.

She's currently responsible for global communications (post writing,

editing, and promotion). She loves to participate in many charity and

volunteering activities and to try various musical instruments (piano,

drum, guitar).

Guo Xianjing - Project Development Officer (part-time)




Guo graduated with a degree in Chinese language & literature at East China

Normal University. She has five years of work experience in the field of education and public welfare and is familiar with the operation of non-profit organizations, and is good at project design and management.




'I like reading, traveling and watching Korean dramas. I have been

constantly paying attention to issues related to education, social innovation, corporate social responsibility and cultural preservation. I hope to

work together with ChinaNext so that the benefits of goodness can be

compounded and spread farther.'

Jennifer - International Development Officer (part-time)




Jennifer is an undergraduate doing biochemistry and policy management at University College London (UCL). She has participated in and established public welfare projects for student groups in China since 2012. She focuses on raising global attention towards Chinese public welfare through communication and design cooperative projects.