ChinaNext Foundation (CNF) helps visionary young people in China to access resources and build communities, with the goal of creating a reliable civil society. We select and mentor individual project leaders and their project teams. Their project's work is sustainable, measurably effective, and scalable in the future. These project leaders are called "NextLeaders". We provide continuous mentorship and guidance to all individuals working for and managed by us.
NextLeaders work on a huge variety of social and environmental issues. They solve these issues by providing a service or produce which was not offered by private or public sectors. The high quality and sustainability of NextLeaders' works have won them prestigious awards in their respective issue areas. The six active NextLeaders are listed below:
Apart from working with our NextLeaders, CNF organises nation-wide competitions to engage with new talent. We also provide them with tools and training they need to successfully tackle the issues they are concerned with.
Emily Yue, Youth Spotlight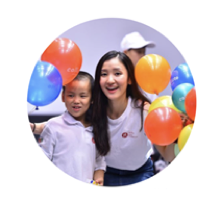 Emily Yue is a Hong Kong native who grew up in Shanghai. She earned her bachelor's degree from King's College London, and then earned her master's degree from London Business School. After graduation, she worked in strategic consulting for Monitor Deloitte in London, providing strategic advice to major Fortune 500 clients and enhancing their market competitiveness. In her personal life, she enjoys jogging, reading books, meditating, and ponders on ideas for Youth Spotlight.
Xintong Du, Voice Changers

Xintong is a party representative of Zhejiang Province, the director of the Zhejiang Youth Research Association, a member of the Zhejiang Social Work and Volunteer Service Committee, a member of the Wenzhou Youth League Committee, and Vice Chairperson of the Longgang Women's Federation. She is also an active participant of 19 other community-based organizations. In 2014, she was recognised as a prominent social entrepreneur by the China Charity Alliance.
Despite the numerous positions she has held and continues to hold, Xintong only sees herself as a social worker and volunteer. Over the years, she devoted herself to improving the lives of left-behind children, reducing youth deviance, educating dysfunctional families, and other forms of social work related to child well-fare. Using her extensive experience in field work and management, Xintong helped establish and develop numerous institutions devoted to youth education throughout China.
Miao Wang, Better Blue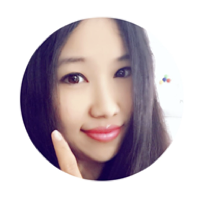 Miao Wang graduated from the University of Manchester, where she earned a master's degree in international development. She also obtained a LL.M and Bachelor of Arts from Jilin University. On top of being Better Blue's leader, Miao is an avid scuba and free diver, and she has a Standard Red Cross First-Aid qualification. Miao offers consultations for Project AWARE, and works as one of the first ambassadors for Project Seahorse's Chinese Conservation programme. Apart from diving, Miao learnt to be a sommelier to persue her interest in wine.
Krystal Yu, Be Happy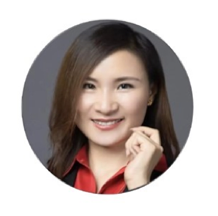 Krystal Yu earned her Master of Software Engineering at Peking University, and then earned her Master of Business Administration at the Alliance Manchester Business School. She previously managed customer relations at a foreign investment firm. After a period of personal hardship which involved a divorce, Krystal delved into the world of social entrepreneurship. Her objective is to assist others who are experiencing similar challenges in life. She realised the divorcees in China, unlike those in Western countries, had no easily accessible professional support and guidance. This pushed Krystal to create and lead her organisation, Be Happy.

Sean Li, Future Fantasia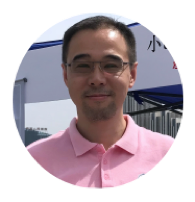 Sean Li is a Sloan Fellow at the London Business School, and a columnist covering Education at the Financial Times. He co-founded Future Fantasia wanting children to grow up with music keeping them company.
Future Fantasia began during 2015, with project members from renowned music organisations and institutions within China. It has three main programmes: "City Music Salon", "Joyous Campus Concerts", and "'Music Light Cup' International Youth Music Competition". These three programmes are created around a core teaching team of professional musicians. In addition, through its "Music Light Remote Music Classroom", Future Fantasia provides effective educational products on musical literacy for China's urban migrant children and rural left-behind children.
Boya Yang, Character Development Lab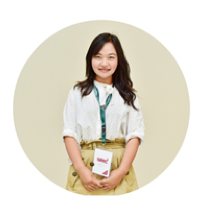 Boya is the first and only Chinese teacher to be nominated for the "Top 10 Global Teacher Awards". She represented China in the 2017 World Education Innovation Summit in 2017. Boya also won the Global Social Enterprise Challenge's "Quick Pitch Reward". In 2018, she was listed in Forbes China's 30 under 30.
Being found of traveling, Boya's footprints spans over 30 countries around the world. While traveling, she kept in mind her wish: to give more Chinese children opportunities experience and visit the wider world. She wants to give more children, especially those trapped in poverty, the right to create and peruse their own aspirations.
Boya has years of experience in the areas of teaching and childhood development. She realised that a large number of children in China lacked core traits in their character, such as, the ability to communicate, a growth mindset, and perseverance. As they grow to become adults, children who lacked these traits will face difficulties when developing their personalities and emotions. This creates a long-term social issue, and Boya's Character Development lab aims to begin fixing it from the children.