Nature Epic
Nature Epic(自然故事汇), founded NextLeader Chuan Hui Zhu(诸川汇)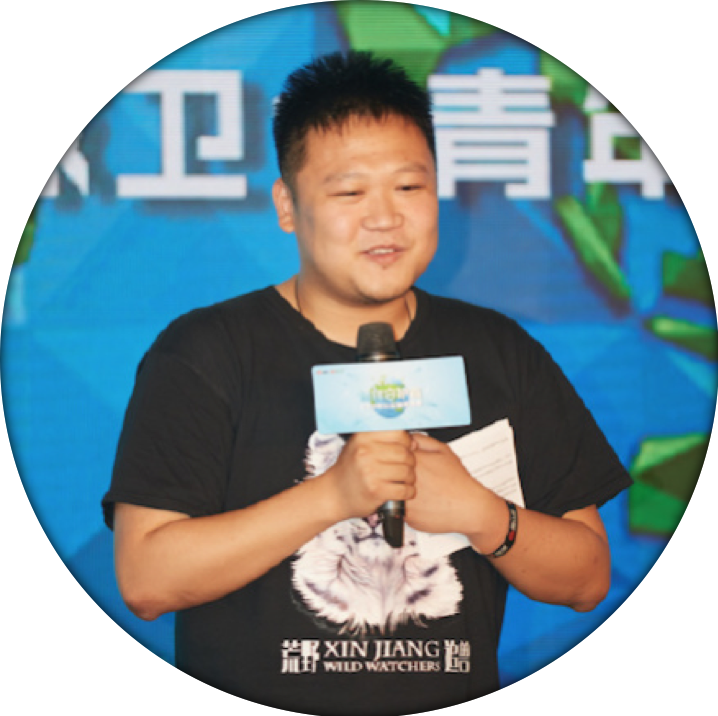 Chuan Hui Du completed his Master's degree in Environmental Engineering at the University of New South Wales in Australia. He is currently perusing a diploma in Urban Environmental Education at Cornell University's virtual classroom. Chuan Hui's graduation design work was selected as an Excellent Lesson Plans for Urban Environmental Education, and the work earned him a merit scholarship, jointly awarded by Cornell University and the Alibaba Foundation.
Hui devoted to non-profit work for 9 years, starting from his university years in 2010, where he focused on Chinese Porpoise conservation. He then became part of Deng Fei's volunteering organisation, where he worked on migratory bird conservation, water resource conservation, and became an ExcellentVolunteer for the "Free Lunch" project. During his time abroad, Chuan Hui volunteered at the Australian Museum and the Australian Zoo. Soon after, he founded "Andy's Adventures in Nature", a Nature Education Entrepreneurial Project.
Nature Epic's mission is to ignite the children's love for nature, then channel this love into care and concern for nature, finally leading to them taking action to protect and defend nature, humankind's shared home.
The Nature Epic project promotes globalised programs for Nature Education. It is designed to provide fun and scientific Nature Education content for children around the world. Using the original international nature conservation children's book "Andy'sAdventures in Nature" as the base, to derive a variety of products and services, such as colouring books, cartoons, plays, educational interactive games, as well as online and real-life nature conservation training camps. The idea of living with nature and being part of nature will accompany a generation of children as they grow-up. The stories about nature will inspire in children a sense of mission to protect nature, and to make decisions that guide humankind's future.
In October of 2018,Chuan Hui was selected as one of the United Nations Environmental Programme's Youth Champions of the Earth for the China Region. During the award ceremony for Youth Champions, he met ChinaNext Foundation for the first time, and there was a mutual interest to work together. After 11 months of two-way communication and inspections, during October of 2019, Chuan Hui formally submitted his application to join the NextLeader Programme. On the 25thof October, the NextLeader General Assembly voted to accept Chuan Hui'sapplication. Then, on the 30th of October, the Board of ChinaNext Foundation voted to accept Chuan Hui's application, officially making Chuan Hui a NextLeader.